2019-2020 College Catalog
Communication Studies, B.A.
---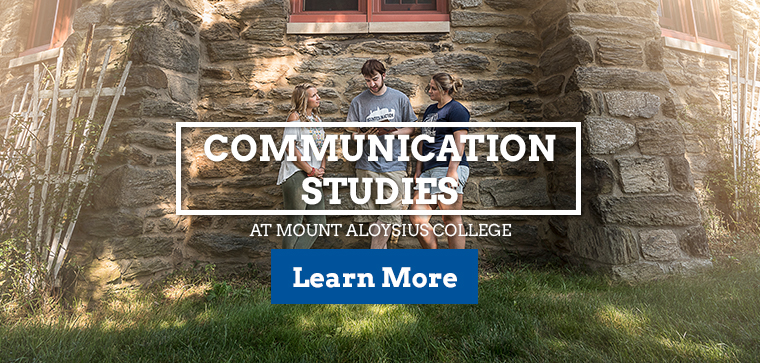 Department Chairperson - Dr. Jessica Jost-Costanzo
A Communication Studies major will not only have students look at the significance of media in past and contemporary society, it will provide students with an understanding of how media shape our society and also how society shapes media. Media/Communication, broadly defined, includes oral, print, theatrical, photographic, broadcast, cinematic, and digital cultural forms and practices. The program covers mechanics, theory, and application, all grounded in professional ethics. Students graduating with this major will be able to create effective messages for mass audiences.
Students who complete the major in Communication Studies will:
Demonstrate effective interpersonal, group, and public communication skills;
Write clearly and effectively in forms and styles appropriate for the professions, audiences and purposes being served;
Demonstrate the ethical use of communication tools and practices;
Conduct research and critically evaluate information using methods appropriate to communication studies professions;
Develop expertise across media platforms to craft creative, aesthetically effective messages according to media industry standards;
Demonstrate the ability to apply rhetorical principles in a variety of creative, digital, organizational, professional and journalistic venues; and
Develop a global awareness of political, social and corporate communication sensitivity and skills.