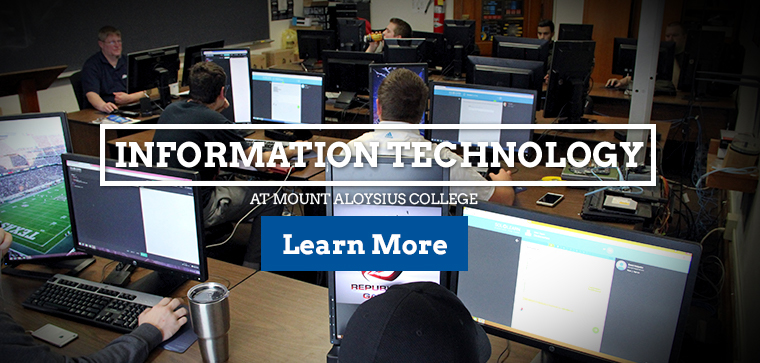 Department Chairperson - Kristi J. Smith
The Information Technology Department offers an Associate of Science Degree in Information Technology that emphasizes hands-on experience in programming, client/server operating systems, databases, computer hardware and networking.
The following content labels and related descriptions delineate the areas of development expected as a result of completing the program:
1. Students will demonstrate basic understanding of core information technology concepts and principles related to hardware, software, networking, cybersecurity and programming.
2. Students will use basic critical thinking and analytical reasoning to solve problems related to common information technology issues.
3. Students will demonstrate basic understanding of the ethical, legal, and security issues related to all aspects of information technology
4. Students will apply basic security strategies to protect hardware, operating systems, applications, networks, databases, and other information technology assets.