2020-2021 College Catalog
Legal Studies, A.S.
---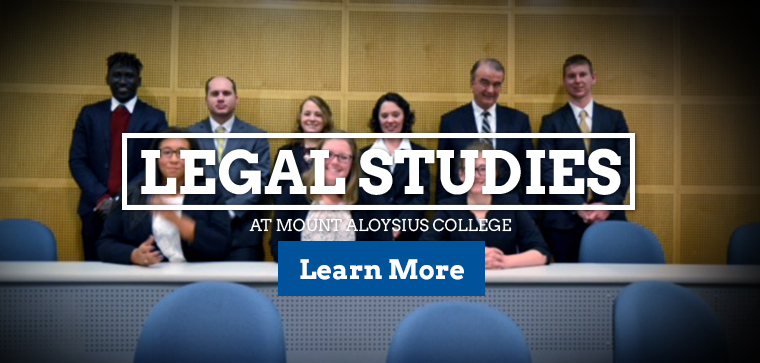 Department Chairperson - Dr. Joseph Bobak, IV
The Associate of Science in Legal Studies program is designed to prepare students as Legal Assistants who play an integral part in providing legal services to law offices, private businesses, various government agencies and the general community. Working under the supervision of an attorney, legal assistants are active in all areas of law practice including civil law, criminal law, estate administration, real estate law, domestic relations and administrative law. Legal assistants perform a variety of tasks such as document and pleading preparation, legal research and writing, client and witness interviews, investigation, and trial preparation.
The Legal Studies Program integrates substantive law with the practical skills necessary to function effectively as a legal assistant in any setting. Additionally, students are required to take courses from the humanities, arts, and sciences to provide a solid foundation in the liberal arts. With these goals in mind, the program has adopted the following outcomes.
Upon completion of the program, graduates will be able to:
appreciate the benefits of a liberal arts education grounded in the arts, sciences and humanities;
demonstrate a basic understanding of the federal and state judicial systems along with jurisdictional requirements for gaining access to both;
engage in legal research, including computer-based research and to synthesize information gained from that research to answer legal questions;
organize and apply information in an efficient manner to produce common legal documents such as pleadings;
understand the ethical obligations of both legal assistants and attorneys;
utilize skill in written expression, particularly in forms common in the law, such as legal memoranda;
acquire and enhance analytical and problem-solving skills;
communicate effectively in oral settings;
demonstrate a broad knowledge of substantive law areas including torts, contracts, civil law, criminal law, family law, real estate law, probate and business; and
pursue either employment in a wide range of legal careers or a bachelor's degree.
Major Course Requirements
---
Other Required Coursework
---
Elective in COMM, CRIM, ECON, ENGL, GEOG, HIST, LGST, PLSC, PSYC, SOCI 3 Credits